Volledig erkend leerbedrijf

In 2015 Samenwerkingsorganisatie Beroepsonderwijs Bedrijfsleven (SBB) started. In collaboration with the SBB, businesses give students the best practical training with prospects of a job.
CC Proof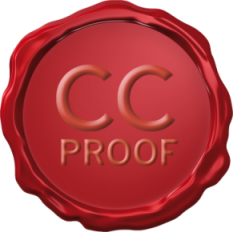 Edelsmederij Kircher Schmuck is registered at CC Proof. This means copyright on our work; With this we have a legal proof that we are the creators of the work and that it can not be copied.
Amersfoort Onderneemt Duurzaam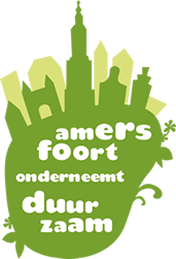 The Amersfoort Ondernemen Duurzaam foundation was founded in 2011 by the Amersfoort local business community, individual entrepreneurs and the municipality of Amersfoort. For local businesses, Amersfoort Ondernemen Duurzaam has created the Amersfoort Ondernemen Duurzaam-vignet. A visible award that the foundation has created for local companies. These companies can use the vignette on their nameplate, shop window, stationery and on the internet to make clear that they are doing well with sustainability.
Fairtrade Certified Gold

Fairtrade Certified Gold is the world's first independent ethical certification system for gold. Buying Fairtrade gold makes a real difference for miners, their families and communities. Jewels with the Fairtrade Gold Certification are therefore more special. Buying jewelry with the label means that you know that the small-scale and artisanal miners have received a fair price for their gold. And with that financial security. The miners also receive a sum of money to invest in the future of their families and communities through education, medical care and environmental projects.